"...the orchestra and the theater both sounded transformed; the sound quality was the main topic of conversation.[Akustiks'] new shell...gave the orchestra a luster, balance, and bloom that was startling to regular concertgoers. The bass strings gained weight, the winds and violins a burnished luster..."

Garde Arts Center, New London, CT
Milton Moore, critic, The Day, 2001 (New London, CT)
"A resplendent marriage of sight and sonics…the hall possesses qualities found in only the best facilities: warmth, clarity and resonance…Sound envelops the ears as if you're planted in the middle of the performance."
"Mahler and Meyer provide the Nashville Symphony with a glorious finale...."

Nashville Symphony – Nashville, Tennessee
"I'm still pinching myself every few minutes. The Mead Theater has turned out to be everything we dreamed it would be —and more. The sound is warm and resonant but also clear and present. That makes it a perfect hall for the glistening sonoroties of the French impressionists."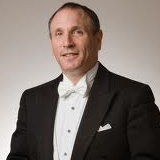 Schuster Center for the Performing Arts
Neal Gittleman - Music Director and Conductor, Dayton Philharmonic Orchestra
"We have weeks that include ballet, rock 'n roll, opera and everything in between.We now have a system that is capable of being used for any kind of show and that sounds great doing it."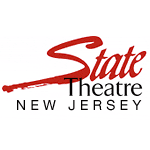 State Theater – New Brunswick, NJ
Tom Painter, State Theater, New Brunswick
"It seemed last night as if a new era had dawned for the Toledo Symphony. The orchestra has never sounded better. Suspended above the stage were newly installed rectangular sound reflectors. Their effect on last night's overall tone quality was wonderfully positive. Gone was the uneven projection and often tinny timbre. Last night the sound was firm, yet warm; rich, et sufficiently transparent. Individual voices could easily be distinguished within the wind and brass sections. Strings soared. As an added visual bonus, the reflectors, and the golden ambiance they lend to the stage lighting, are attractive as well."